Condo living can be exhilarating.

Living within the urban core, within easy walking distance to shopping, restaurants, and all manner of entertainment.

Partaking in a relatively carefree lifestyle, one without the burdens of caring for a house, and a yard, and any of the number of other things that can go wrong in a house.

Enjoy a bounty of high-end amenities including a pool, state-of-the-art fitness center, or access to rooftop terraces or first-floor dining establishments.

Saving considerable monies thanks to the lower costs that come with the less involved ownership of a condo.

Yes, there is a lot to like about living the condo lifestyle. There's also plenty to know upfront before making the leap into actual condo ownership.

Below we explore four things to know before buying a condo.


Condos offer a very different lifestyle
Though a traditional condo can serve anyone at any point in their life, the very nature of the lifestyle - high rise living in an urban environment - limits their appeal for all but a narrow segment of buyers.

Condos are also overseen by exacting homeowners or condominium associations (HOA). We'll expand more on HOAs later, but if you appreciate the freedom an actual house provides - be as loud as you choose, have as many pets as you want, make improvements however you desire (all within reason, of course) - a condo and its accompanying HOA (and the fees you must pay toward them) is far more restrictive.

That said, as noted at the open, condo living is a unique and incredibly exciting experience. A large portion of those HOA fees fund and maintain what is often a stellar set of amenities. Spectacular pool facilities inside or out (sometimes both), expansive fitness center and spa services, secure entrances, and access to concierges, all set aside for you and your fellow residents. Condos are also cheaper to acquire and maintain versus traditional single-family housing.

First-time buyers, young professionals, established families, retirees, or budget-minded buyers will all find considerable value in the low maintenance, high style living that condos provide.

Condos are especially beneficial if your life revolves around the city. Whether for work, for school, or a vibrant social life you really can't beat being in or near the heart of a big city.


Condos require a more stringent loan process
If you've never purchased any type of real estate before this won't be much of an issue - condo or house, the process is new to you regardless. However, if you're accustomed to acquiring single-family housing, prepare for a more involved process.

In general, it's more difficult to secure a condo than it is a single-family home.

As part of a multi-unit development, condos present a higher risk for lenders than a stand-alone house. In the former, they only have to worry about one owner. The latter involves numerous other owners, sometimes numbering in the hundreds.

For this reason, not only will your personal financial health be reviewed and qualified during the loan process, so too will the finances and stability of your chosen condo community. If the association seems suspect in any way, it could prove impossible to secure a loan.

To secure a loan through Freddie Mac and Fannie Mae, a qualifying condo must be warrantable. A few of the key provisions include::
No single owner owns more than a set number of units in the project (typically, no more than two units in condo projects less than 20 units and no more than 20% of units in a project with more than 20.
Fewer than 15% of the units are delinquent (more than 60 days) in paying their ownership dues
A minimum of 50% of units are owner-occupied
The homeowners or condominium association carries appropriate insurance and is not currently part of any active lawsuits.
The good news is that condo loans are eligible for the same type of mortgage programs as a single-family house, including conventional mortgages, FHA loans, or VA loans.

Regardless of the type of loan or which lending agency you seek a loan from, they will want to review the condo association's budget and reserves, special assessments (current or planned), proof of insurance, minutes from prior HOA meetings, and prior maintenance or engineering reports.
Condos are cheaper to buy, and own, but not always
According to data from the National Association of Realtors (NAR), at the end of 1Q 2021, the median price for a single-family home was $334,500. The median price of a condo was $289,000.

A difference of nearly $50,000, which is considerable.

Both the insurance requirements and property tax assessments on condos are considerably less than that of a single-family home, so you're now saving on your annual costs, as well.

On average, overall maintenance costs will be lower in a condo, too. When you're not on the hook for lawn care or maintaining big-ticket expenses such as a roof or fencing,

Sounds great, right?

On the surface it is, and, as a general rule buying and owning a condo will prove considerably less expensive than a house. However, depending on where you buy, and the type of building you buy into, ancillary condo costs quickly add up.

Property taxes are location-dependent. Many urban areas may have taxes just as high, if not higher, than their suburban counterparts. It's critical to research your targeted neighborhoods first to understand your annual tax expense and the potential for them to increase.

Next, the most sought-after luxury condo communities feature a litany of amenities one can only dream of while living in a house. For instance, the Ritz Carlton Residences features:
Dedicated concierge service
Resident owned, 10th-floor private club with a billiard lounge and screening room
Private dining areas
Fitness facility, spa and treatment rooms, and locker rooms for men and women
Climate controlled wine storage
Those amenities are not free, however. Your monthly HOA fees pay for those as well as the upkeep for all common spaces within the building - hallways, elevators, parking garage, building landscape. Depending on your building and its roster of perks (and a number of common spaces), fees could range from $250 to $300 per month on up to $1,000 monthly.

As condo unit owner, you may also be subject to periodic special assessments, which are additional fees assessed to the homeowners to address planned capital projects or unplanned emergency repairs.

Last, living in a condo doesn't make you wholly exempt from maintenance. You remain responsible for everything within the walls of your unit, including the individual HVAC system, appliances, and piping, and wiring. Aging buildings and units will bump your maintenance budget, in the same manner, an aging house would.

Before jumping headfirst into a condo project, research the building's age, condition, amenity package versus others in its class, and past and future assessments.

Yes, a condo is typically less expensive to own than a single-family house. However, the older the condo building or the higher the luxury quotient, the less likely that will be.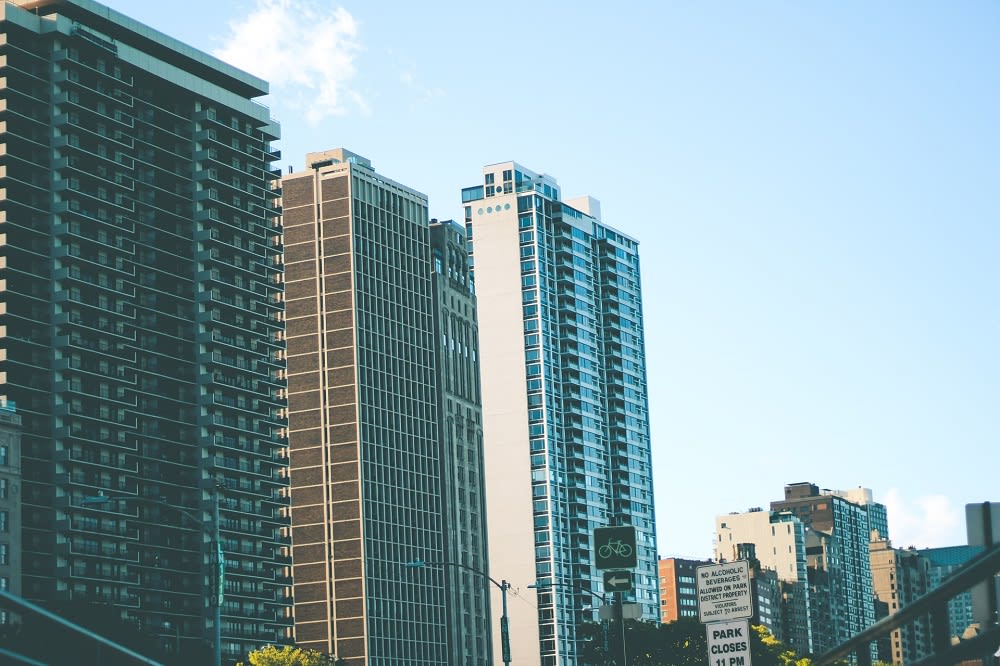 Condos have rules, sometimes lots of them
As promised, our final thing to know before buying a condo revisits the subject of HOAs.

Condo HOAs — really any HOA, including those for single-family neighborhoods - are designed to protect the integrity and aesthetics, and resident enjoyment of the community. With single-family HOAs, this typically extends to a home's exterior landscape.

The Covenants, Conditions, and Restrictions (CC&Rs) for a condo, with its close living quarters and shared spaces, are far more extensive. Documenting the do's and don'ts of your condo community, you can often review a copy of these prior to purchase and you'll receive your own official copy once you close on your unit. Read them carefully.

CC&Rs explain everything from who's responsible for what maintenance in the building and within your unit to the restrictions in place for things like noise, pets, and unit improvements.

In most cases, CC&Rs are reasonable and welcome. They protect your investment and help maintain a pleasant community for all who live there. In higher-end buildings or those deemed historic, the CC&Rs may prove more restrictive (or in some cases, unreasonable), and come with severe penalties, which are legally binding and enforceable.

As you would with the market, research building rules and regulations before you purchase. Make certain you can live under and be happy with the conditions placed on residents.

For a multitude of reasons, the condo lifestyle is equal parts unique and deeply rewarding. It does, however, require a sizable adjustment period for the uninitiated.
If you're ready to explore the best of Chicago real estate and discover the perfect condo community for you, contact Summerville Partners today to start your home buying journey.

From homes for sale in the heart of Chicago to North Shore real estate, allow Summerville Partners to be your guide to Greater Chicago's luxury real estate market.