The Evanston real estate market, and Chicago in general, is very competitive right now. It has been a seller's market for well over a year, and it seems Chicago suburbs are seeing the bulk of the hit. More people are moving out of downtown highrises and looking into Wilmette homes for sale where they can spread out and really get the most from their daily lives.
If you're considering buying or selling in this market, there are some things you should keep in mind. It can feel really overwhelming, especially if this is your first time handling Evanston real estate or if you have been out of the loop for a few years. This isn't the same market it was at the start of the pandemic, and there is more to know than ever before.
Why multiple offers are happening
More people living an expensive life in the downtown area are now
free to work remotely
, at least part-time. This means Wilmette homes for sale, and the surrounding Evanston real estate as a whole, has become much more desirable. For what many downtown professionals paid for a highrise condo,
they can get a whole house
with a yard while still being located relatively close to their previous favorite amenities.
This has driven competition up considerably. For sellers, this can be great news. Most homeowners are seeing a solid return on their investment and getting a lot for their property. However, this can come with some challenges – you may need to find somewhere else to move when selling, and with everything happening so quickly, this can add to the overall anxiety of listing your property.
For buyers looking at Evanston real estate, it can feel like this simply isn't the right time to submit offers. Prices continuing to rise means your money simply doesn't go as far and your bid may be rejected or passed over not because you're not offering a fair market price but simply because someone else wanted it more, was able to offer more money, or had a cash offer.
Consider buying before selling
This goes right along with our previous point, but if you're
selling your existing home
while looking at Wilmette homes for sale, consider buying your new home before placing your current one on the market. Obviously, there are no guarantees when it comes to the real estate market, and you might feel pressured to list first.
However, you could end up with a considerable gap where your current home is sold but you either haven't found your next property yet or can't close right away.
Flexibility is key
This is true across the board when it comes to a seller's market, especially Chicago suburbs and Evanston real estate. Being flexible as both a buyer and a seller is going to make a really large difference in your final sales price and how you approach the situation.
As a seller, consider being flexible with the needs of your buyer and your expectations of the sale. It's not the same as it was
in a buyer's market
where a buyer might come in with more contingencies or need you out of the home by a date sooner than you expected.
However, in this seller's market, you have significantly more leverage, and you can potentially sell for a higher price. If you change how you see the sale, it could help, too – the highest offer might not be the winner, but it could be the slightly lower all-cash offer for your Evanston real estate that gets you where you need to be.
As a buyer, flexibility is going to help you stand out from other potential buyers and get you into a home faster. Be understanding that a seller might not be able to offer showings at all hours of the day, especially if they're living in the home they have listed among Wilmette homes for sale. Perhaps you really don't want to shop for new appliances, but the seller is insistent on keeping the fridge. In a buyer's market, this would have been completely unthinkable, but now these are just the circumstances you have to work with.
Work with an experienced team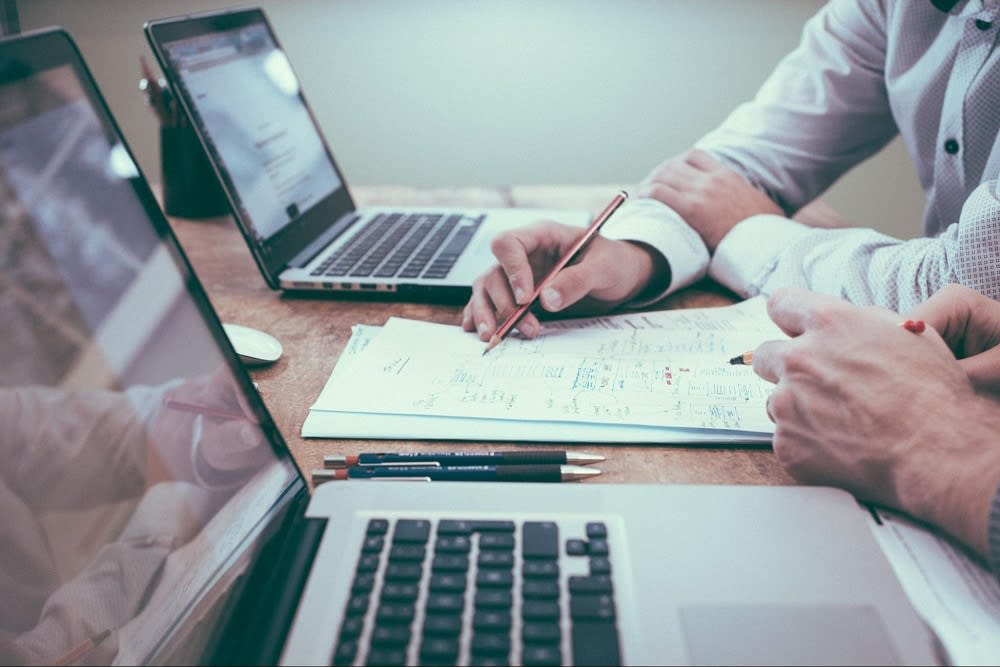 The most important thing a buyer or seller can do in this market is work with a real estate team who knows the area, has a strong grasp of what each neighborhood offers, and understands the state of the market right now. A lot of people got their license to buy and sell real estate in the past few years, and everyone needs to start somewhere – but this is a tough market to break into. Evanston real estate is hot, and if you work with someone who doesn't understand how to navigate such a competitive market, you could end up costing yourself a lot of money in the long run.
When you work with an inexperienced agent as a seller, you don't always get the best advice right out of the gate on staging, repairs, or listing prices. As time goes on, an underqualified agent can waste a lot of time showing your home to buyers with no interest in actually putting in an offer, or urge you to take the very first offer you get which would likely leave money on the table.
As a buyer, working with an experienced real estate agent is the only way you're going to get a fair price when it comes to Wilmette homes for sale. A strong agent can help show you homes that are just coming on the market, advise you on how to make the best offer that maximizes your chance of being accepted, and target specific neighborhoods and features so you waste less time looking and can spend more time enjoying your new Evanston real estate.
If you are searching for a highly experienced realtor with a wealth of expertise to advise you when looking at Wilmette homes for sale, selling your Chicago suburb home, or just to give you an idea of what is out there in your price range for Evanston real estate, please don't hesitate to reach out to
Summerville Partners
today.
With over 30 years of combined experience handling Chicago area real estate and over half a billion dollars in real estate transactions,
Mary Summerville
and the team will do everything possible to get you where you need to be in this hot market!