While North Shore and North Side are both technically in Chicago, there are several striking distances between the two communities. When you choose to live in one location, you are opting for certain surroundings as well as the unique pace of life the area offers. As you're thinking about which part of town might best suit your needs, here are a few questions to ask yourself.
1. Do you want to live in the suburbs?
When you travel to the North Shore, you'll find beautiful homes in classic Midwest subdivisions with tree-lined streets. This is quite different from what the North Side has to offer, where most properties are in high-rise buildings in a more urban setting. If you want a backyard — and you prefer not to have anyone living above or beneath you — perhaps North Shore makes more sense. If the idea of living near the heart of downtown Chicago fills you with excitement, maybe it's time to start shopping for Lincoln Park houses for sale.
2. Is history important to you?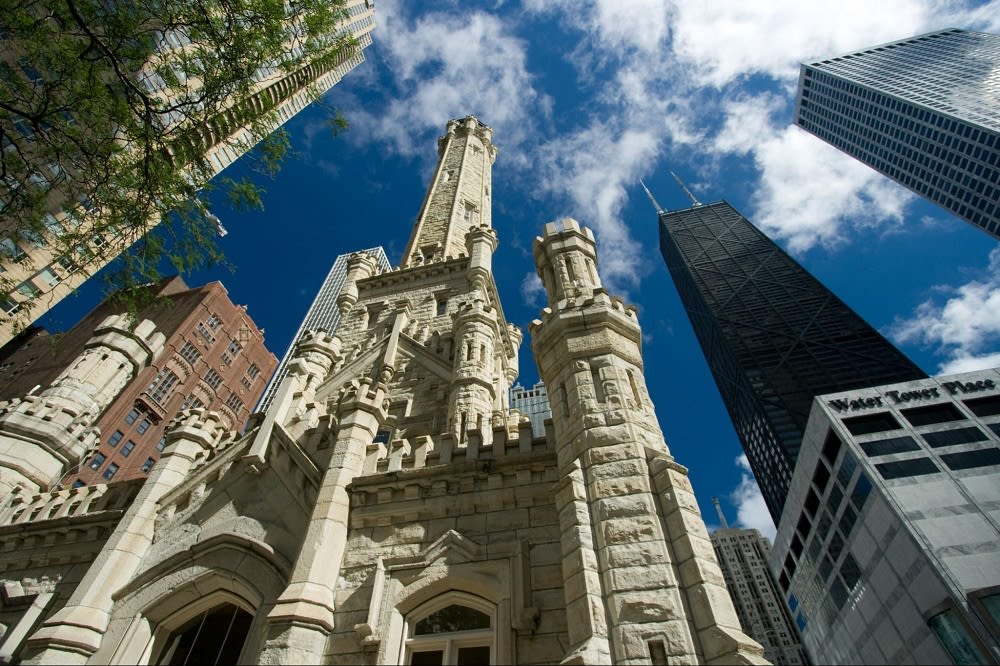 Photo courtesy of Shutterstock
The North Side is one of the oldest areas in the entire city of Chicago. In 1780,
Jean Baptiste-Point du Sable
, who is credited as the founder of the city of Chicago, built the area's first permanent settlement near the Michigan Avenue Bridge. When
William Ogden
first arrived in Chicago in the 1830s, he settled in the North Side area and later became Chicago's first mayor. Of course, many Chicagoans know the history of the famous Water Tower, which was first built in 1869 and was one of the few buildings to survive the Chicago fire of 1871.
The North Shore area traces its roots back to 1833, when Europeans made a treaty with local Native Americans and began developing in the area. Northwestern University opened in Evanston in 1855, and Lake Forest College opened its doors two years later. Soon after, railroads arrived to take goods back and forth from the area to the main part of Chicago. The area first started experiencing rapid growth after the Great Chicago fire, when many sought a reprieve from the bustle of urban life. While North Shore is a well-established community, its history lacks some of the allure of what the North Side's story has to offer.
3. How will you get around?
From the North Side, you can walk into downtown Chicago or hop on a bus or subway and quickly get to wherever you need to go. The district also features several bike lanes, as well as multiple locations where you can rent a bike if necessary. Car parking is harder to come by in the North Side, and you may have to pay a premium to have a consistent parking spot near your residence.

If you choose the North Shore, you'll likely need a car to get around the city. However, you do have the option of riding the Metra train into downtown Chicago. This is a popular option for many owners of Wilmette luxury homes, who can park their car at the nearest Metra station and commute into the city.
4. Where will your children attend school?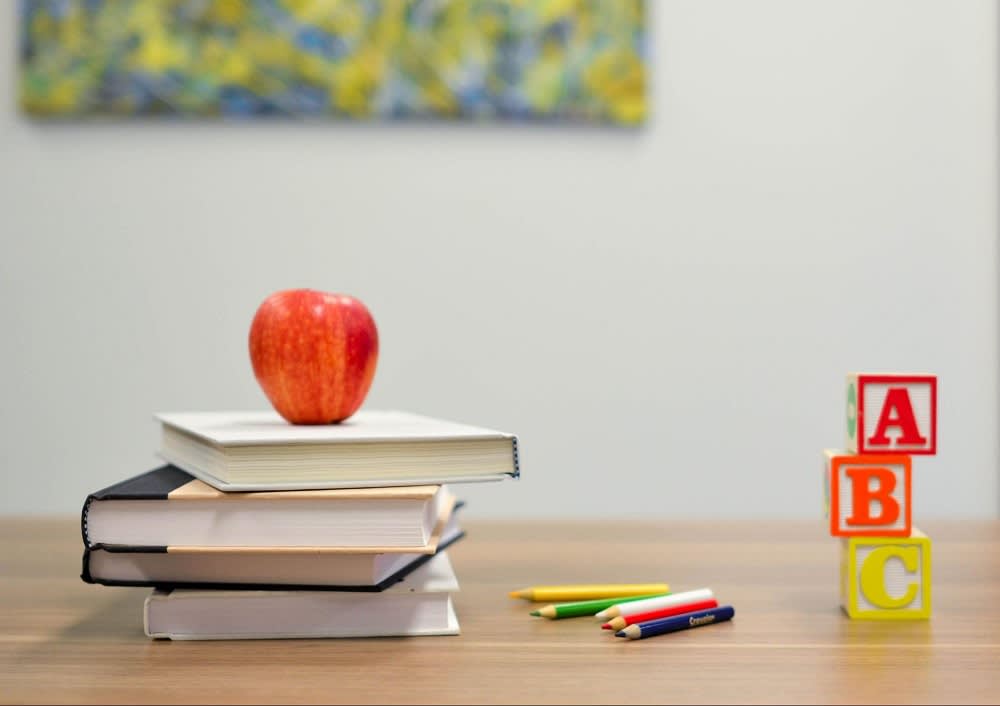 Photo courtesy of Unsplash
One of the top North Side schools is
Walter Payton College Prep
school, which offers students world-class education in math, science, and humanities. Many students also attend
Ogden International School of Chicago
, which is named after William Ogden and teaches students from kindergarten to the 12th grade. Ogden International School is one of the few schools in the entire country that has authorized Middle Years Programs, Baccalaureate Primary Years Programs, and Diploma Programs.
North Shore's schools are fantastic as well. The district receives high praise for their teachers and is well-known for effectively preparing students for college courses. The majority of students in the district score proficient on standardized tests for both math and reading. Overall, the district holds a student/teacher ratio of 11:1 to keep children from getting lost in the crowd.
5. What leisure activities do you enjoy?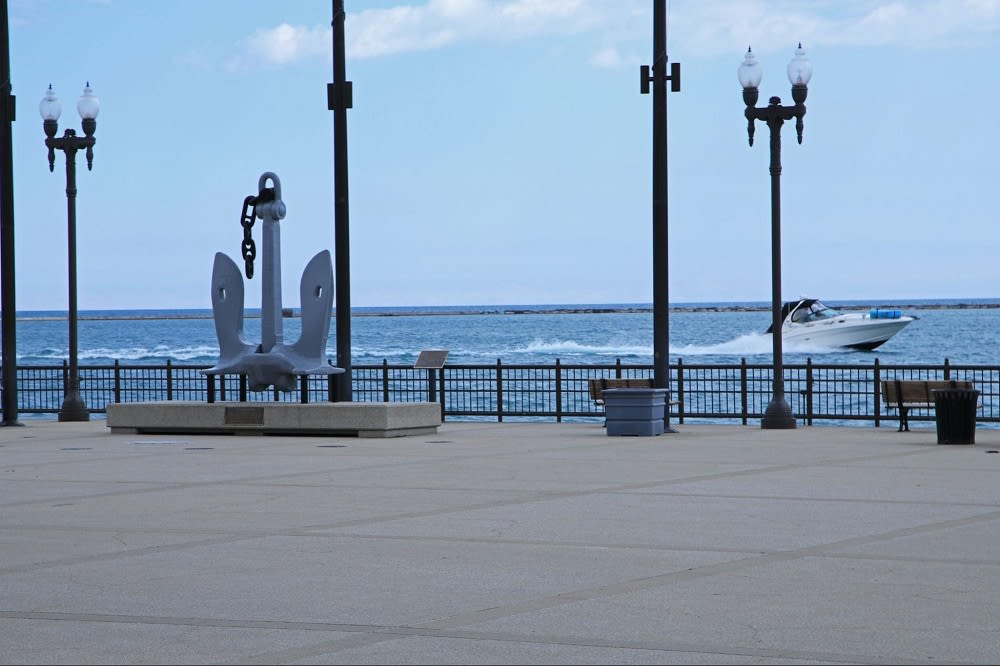 Photo courtesy of Unsplash
If you're living life on the North Side, you'll find plenty of shopping and dining choices nearby. In addition, you're a short walk from some of the top attractions in Chicago. Make your way over to
Navy Pier
to ride the famous ferris wheel or play a round of mini golf. Head up to the
360 Chicago Experience
at the top of the John Hancock Center. You can schedule a time to try "
Tilt
," a thrill ride at the top of the building, or enjoy a buffet-style lunch and a handmade cocktail in
The Signature Room
. Baseball fans will want to catch a few games at
Wrigley Field
, the home of the Chicago Cubs and the second-oldest active ballpark in the US.
On the North Shore, there are plenty of parks, as well as a wide selection of public and private golf courses. You can find a nearby walking or biking trail to enjoy and get your kids involved in one of the area's local youth sports programs. Finally, since the North Shore is so close to Lake Michigan, you have access to great swimming, fishing, or boating options.
The North Shore and the North Side are each special in their own right. However, you may discover that one area stands out as the clear choice based on the lifestyle you desire. Once you're ready to look seriously at properties in either area, an experienced agent with
Summerville Partners
would love to help you through the process. They frequently handle transactions for Wilmette luxury homes and can help you find a Lincoln Park house for sale that will match your unique tastes and preferences.

*Header photo courtesy of Shutterstock