Many people dream of owning their own homes. Often what they picture is a brand new build, where they've picked every detail and customized it for their specific needs. While this can be done, it's not the only type of new construction you'll see when you drive down your future neighborhood's residential streets. There's a lot more to constructing a new house than you may expect.
Along with all of the perks of purchasing a newly built home, you should understand ahead of time where the pitfalls are. If these bumps in the road don't deter you from blazing on with your design plans, then you're all set to go! But before you charge full speed ahead, here's what you need to know.
Four types of new construction
Entirely custom homes are just one of the four main types of new construction. While the idea of a fully custom house is beautiful indeed, it's the most time-consuming, expensive, and stressful experience you may ever go through as a prospective homeowner. Learning a little more about the construction options available may save you some of your precious time and money but protect your peace of mind. Here's a quick rundown of the differences and similarities within each type of new home construction.
Fully custom
A fully custom home is the epitome of a dream house. The flooring, the paint, the fixtures, and even the shade of the roofing tiles are at your discretion. Your home can be as exuberant or minimalistic as you desire. While the outcome is a home you won't have any doubts about, the road to get there is lengthier and bumpier than any other option. For instance, weather delays, supply delays, or going over budget are all things that can happen to you in the process of building your home. Account for these and plan if you choose to develop a fully custom abode.
While you have the option of building in a prepped lot inside a neighborhood, this isn't always the most desirable of home locations. Should you go the route of finding your lot and preparing the land yourself, you're looking at some hefty fees. Grading and excavation, tree removal, laying new plumbing, or adding another electrical pole are all additional expenses when buying a brand new lot for your future home. On top of the lot, you'll need to shoulder the costs for an architect and a builder to design and raise your home. Note that you'll be paying your builder anywhere from 15 to 25% of the cost of your home, so it's worth it to find a profitable company you can trust to complete your construction.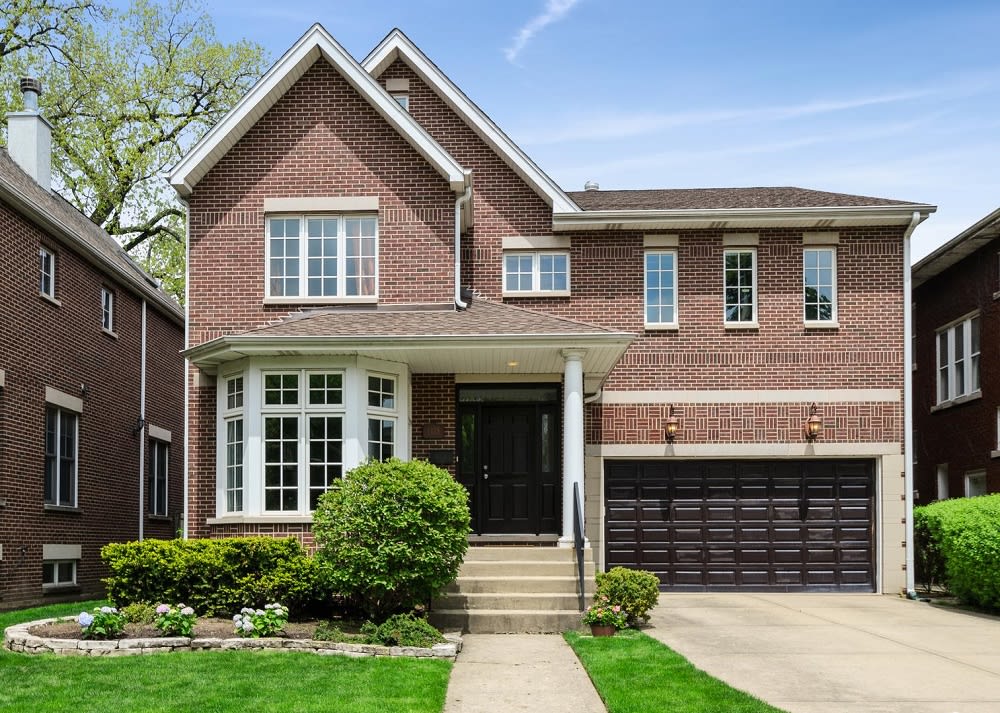 Semi-custom
As the name suggests, semi-custom homes are properties you'll be able to make many choices on, but the builder still reserves some non-negotiable decisions. They'll likely have a range of floor plans you can choose from and pre-approved selections of stylings, fixtures, and appliances. This allows your home building process to fit within a pre-chosen budget with less hassle and stress for your builders than they'd encounter when building an entirely custom home.
However, don't let this deter you from asking questions. There's quite a bit of wiggle room when you choose a semi-custom, but each builder will have its own limits. Knowing what these are and how you can work together within them is essential. A semi-custom home is similar to a production home in execution for the builder but with a critical difference. A semi-custom home does not have to be built in already developed neighborhoods.
Production homes
Similar to semi-custom, homeowners have quite a few choices to make when it comes to building a production home. Interior and exterior designs and features can be customizable, down to which carpet color will be in the living room, what shade of cabinetry will fit your kitchen, and more. Keep in mind that this option further limits what you can choose and decide on throughout your new house. However, what you trade in choices, you make up for in timeframe. For your builder, the more minor custom fixtures you want to add, the less they're left waiting for your shipment to come in so they can complete the home. A streamlined building process means you can move into your new home faster!
One major caveat of the production home option is location. Production builders have previously purchased land or only bought land in developed areas. This allows them to wrap the lot and the home into one package price for you to pay. While this does mean less choice in where your home sits, it can pay off in other areas. For example, living closer to a park, a community center, a playground, or near entertainment means accessible amenities.
Spec homes
By far the quickest option for both the builder and the buyer, a spec home is as easy as choosing a style and signing a check. The builder has already made every choice about the house. For some, this is the perfect low-stress, low-hassle home purchase option. It makes moving into your dream home as easy as touring a property, deciding it's yours, and getting the keys since it's move-in ready. After all, visualizing isn't a talent that comes easy to everyone. Some homebuyers feel that a tangible space they can move around is easier to handle than waiting more than a year for a new home.
Questions you shouldn't forget to ask
Regardless of what type of new construction route you choose, there are a few key things you shouldn't overlook. Asking your builder these decisive questions ahead of time can save you lots of time and money in the long run.
Do they have a builder warranty? What about insurance?
It's no secret that purchasing a home is expensive. Even more so when you choose to go with new construction. It'd be a shame to spend thousands of dollars on a brand new house only for the heating to go out a month later or the plumbing line bursting within the first year.
For this reason, builders of new construction homes often hold a builder warranty that covers the repairs for certain aspects of the house over a certain period of time. Light work, such as paint, drywall, and siding fixes, are only covered for the first year. The more critical pieces, such as HVAC, plumbing, and electrical, are covered for two years.
Don't forget to ask any potential builder about their builder's risk insurance. This protects them from what is known as residential risk. Any materials and items that can incur damage while the home is being built are protected with this insurance. If your builder doesn't have this insurance, you can purchase the policy, but a qualified builder should already have this covered.
How long will construction take?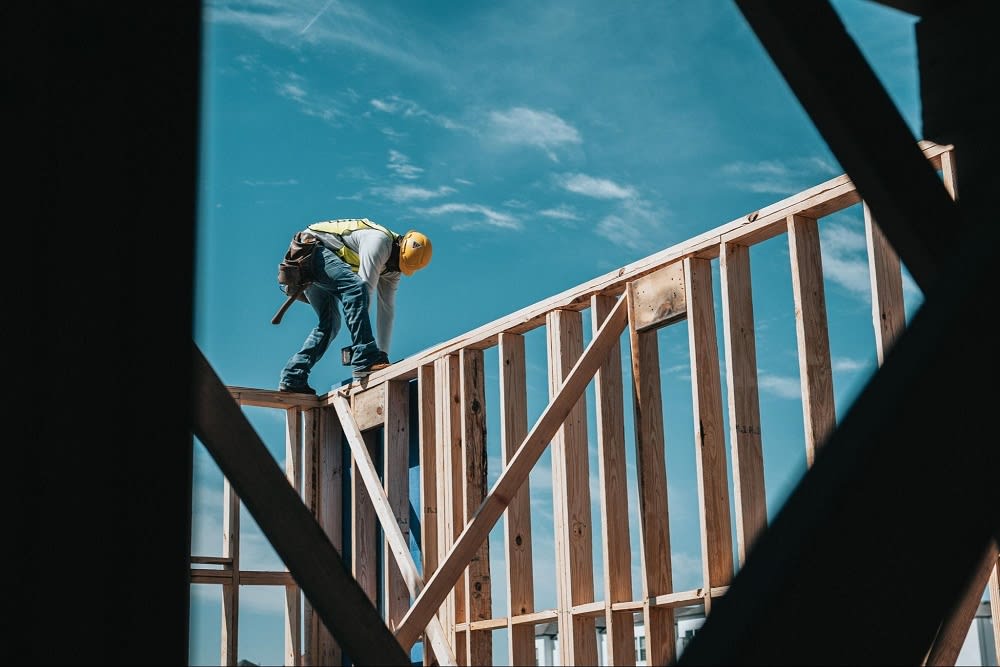 Whether you're actively trying to sell the home you're moving out of while purchasing a new home or waiting out the construction in a different residence, it's helpful to know how long the build will take. Experienced companies should have a project manager as part of their team. This manager will have planned every aspect of the project's timeframe and oversee it as it progresses. Make sure you get a copy of the complete schedule from your builder. Remember, they'd like to get paid for their job, so they'll often offer a schedule in writing without a fuss.
Is the property part of a homeowners association?
The existence of a homeowners association (HOA) in your local area is an often overlooked yet crucial piece in every home buying decision. While an HOA can help maintain your property value, provide services, or generate a sense of community, it can be a costly burden. The fees applicable to homeowners within an HOA can range anywhere from $100 to $1,000. The odds are, if you've chosen a community that offers an abundance of amenities, you're inviting higher HOA fees. Ask your builder ahead of time and judge if you're willing to take on these fees.
What are the local zoning codes and ordinances?
When looking for a lot upon which to build, it's important to know local codes, historical preservation zoning restrictions, and flood plan restrictions. Speak to a local architect early on in the planning process; this will ensure a smooth navigation of individual zoning and building codes, setting you up for success.
What financing should I set up?
Early in the process, you should also reach out to your bank to understand how you will secure the lot and wrap around a construction loan. Make sure you have sufficient funds in the bank to complete this project is one of the risks, and it should be taken seriously. Don't underestimate the costs, and remember that the lot cost is typically 25% of the finished value.
Understand the importance of working with a real estate agent
Having a quality agent by your side working through a new home construction is exceedingly beneficial. Not only can they handle a majority of the negotiations for you (including the negotiation of lower prices,) any issues with the timeframe, contracts, or problems in the building process can go through them. Utilizing your real estate agent as a helpful tool can pay dividends when using their wealth of knowledge.
For example, your builder will inspect your home throughout the build. While it's not necessary to conduct your own inspection, it can be handy to know the exact state of your home. If you choose to inspect your own dime, your agent can refer you to an inspector who isn't affiliated with your builder, as an unbiased opinion is an honest opinion.
Choosing the right real estate agent can be overwhelming if you don't know where to look.
Summerville Partners
has the experience and knowledge you need to find your dream home in Illinois as quickly and efficiently as possible.
Reach out today
for more information on available
real estate in Evanston!